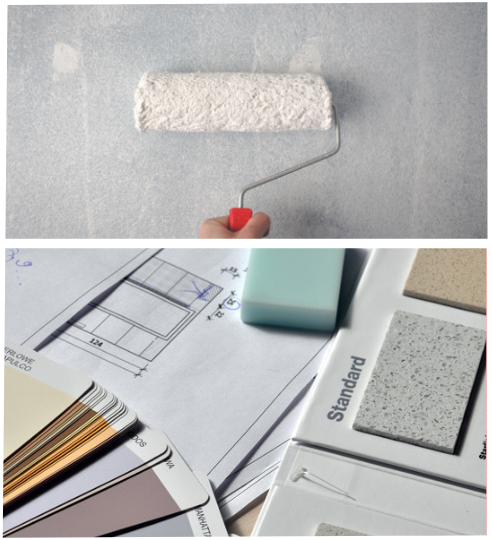 There are several updates to consider that appeal to buyers and can help add value to your home:
* Garage Door Replacement
* Landscape Improvements
* Smart Home Features
* Backyard Deck / Outdoor Entertainment Space
* Kitchen Update

We provide FREE consultations on updates that may help increase the market value of your home.
Please don't hesitate to call us with your real estate questions and needs.
Get in touch today: We're here to help!
Cell: 704.579.1263
Garage Door Replacement
A garage typically makes up 30 to 50 percent of what's seen from the street. A garage door replacement has one of the highest return on investment (ROI) at 98.3 percent, with a low job cost of $3,470. This means you're making a cost-effective upgrade that has a huge impact on the value of your home.
Buyer Appeal:
Improved curb appeal

More space for storage

Potential for livable space
Steel is the most popular material for garage doors thanks to its reasonable price, durability, and low maintenance. Stick to painting the door in neutral tones that match the rest of your home's exterior and one that suits the feel of your neighborhood.
Landscape Improvements
Just like a garage door, great landscaping adds curb appeal and can make your home more attractive to buyers. Depending on the type of landscaping improvement you make, your property could see a reasonable or substantial value increase.
Buyer Appeal:
Large trees and hedges can create added privacy

Xeriscaped

areas tend to be more low maintenance

Fenced-in areas make property more attractive for buyers with kids or pets
If you're thinking about upgrading your home's landscape, you should take a look at what's popular in your neighborhood before starting the work, and if applicable, make improvements based on what's allowed by an HOA.

Smart Home Features
Smart home features may not have been on your to-do list of home renovations before, but they might need to be. Why? Home automation features like temperature control, home security, and lighting appeals to millennial buyers that are used to accessing just about everything they need to right from their fingertips.
Plus, integrated security systems add peace of mind for first-time homebuyers and families.
Buyer Appeal:
More robust security

Efficient utility management with an average savings of $98.30 per month (per Digitized Home stats)
Backyard Deck / Outdoor Entertainment Space
Another home upgrade that sits on the lower end of job costs is a backyard deck addition. This project has a national average cost of just under $11,000, with an ROI of 82.8%, according to realtor.com.
Buyer Appeal:
More appealing outdoor space

Room to host

Less maintenance than grass
Kitchen Update
A minor kitchen update is what you make of it! A few simple changes like swapping out cabinet pulls and new appliances automatically make the kitchen look newer. Another low-budget change is simply taking the doors off of main dish cabinets for a more open, modern feel.
When visualizing a design for your new kitchen, be sure to choose features that will appeal to the general homebuyer's market. Increasing your property's value doesn't have to mean a full on HGTV-scale remodel. With these tips, you can make an upgrade that fits into your budget and gives you a great return on your investment!